✔︎ Easy to use
✔︎ Always on
✔︎ Custom alerts
✔︎ REST API
Sensorist®
PRO
Professional sensor solutions for the modern industry.
Find out more »
3.480.176.671
... sensor measurements and counting
★ ★ ★ ★ ★

"Sensorist is powering our grain sensors in the farming industry"

✐ Sten Andersen, CEO Biosens
★ ★ ★ ★ ★

"Our HACCP now takes half the time with Sensorist sensors"

✐ Martin, Owner Café Sokkelund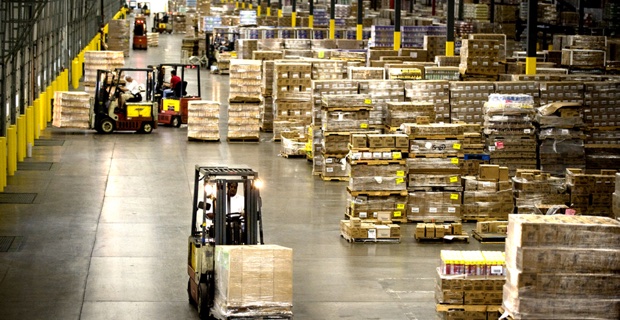 Sensors for your business
Make data driven decisions. Do you have a need for monitoring solutions in your business?
We offer our Sensorist® PRO solution for easy use in any application.
Using dataloggers today? Try replacing it with our real-time data - without the need for manual imports. The latest and the historical measurements are always available online.
Our hardware is very competitively priced, and the implementation and optional customizations are fast, so the time to market can be very short. We have customers selling hundreds of sensors every month, all integrated into their own solutions.
Become a Sensorist® Partner?
If you have clients or customers who could benefit from using the Sensorist product range, you should consider becoming a Sensorist Partner. Read more on what we can offer your business and your customers.
Partner options »
Feature
Sensorist®

PRO

Home & Hobby version
Maximum gateway sensors
100
5
Sensor sampling interval
1 to 180 minutes
15 minutes
Sensor memory
60+ hours
2 hours
Gateway memory
1024 measurements
512 measurements
Extended coverage (multi-gateway)
✔︎
✗
Transport solution
✔︎
✗
Full API integration
✔︎
✗
Advanced data presentation
✔︎
✗
Branded app and web portal
✔︎
✗
Multi-user management
✔︎
✗
Advanced reporting (sample report)
✔︎
✗
Matrix temperature mapping
✔︎
✗
Calibration features
✔︎
✗
Lifetime hardware replacement
✔︎
✗
Alarm channels
Push notification, email & voice call
Push notification & email
Data storage
Forever
Forever
Service subscription
Monthly fee
€29/year
Compliance / Certifications
FCC, CE, WEEE & EN12830
FCC, CE & WEEE
Support
Email & phone
Email
Paid add-on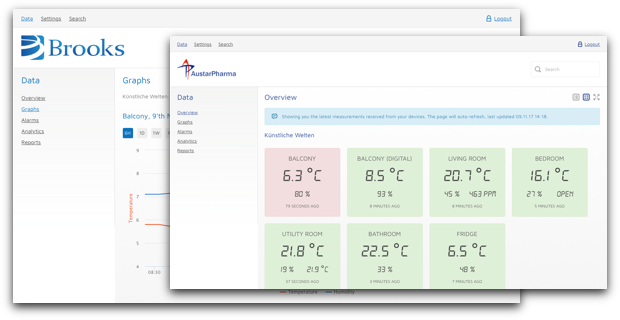 Powerful and easy integration
We can provide you with different levels of integration depending on your requirements.
We offer a rich API for both the management of your devices and for quering sensor measurements. The API provide a high level of flexibility and many integration possibilities.
You may also choose a ready-made custom branded web portal and app solution with user management, data visualization, analytics, alarms and more available out of the box.
If you prefer to store local reports of your historic data instead of accessing live data online, our system also provides data reports for custom durations. View a sample PDF report.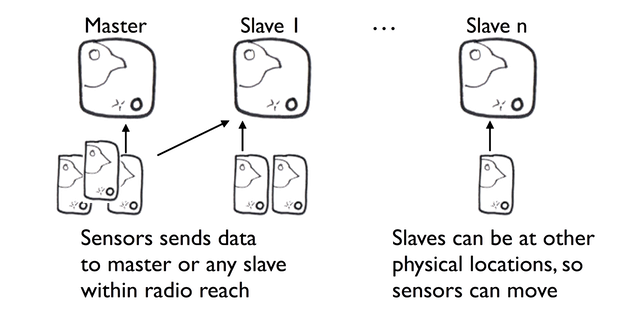 Extended coverage
With our multi-gateway network feature, you can cover large areas without the need to pair individual sensors with multiple gateways. Instead, you can pair sensors with a master gateway, pair additional gateways as slaves to the master, and from there, individual sensors will communicate with any gateway in the setup.
This makes it easy to cover large physical areas without having to worry about how sensors reach their gateway - they pick the one they have the best connection to.
This feature can also facilitate sensors being moved around. One sensor could be placed in a lorry that drives between two different locations, with a gateway at each location.
Development Kit
Get hands on Sensorist® PRO for your business. You can get easily started with our development kit.
Development Kit
2 gateways + 4 sensors + 1 probe
299 €
Excluding VAT and shipping
3 months subscription included.
Development Kit »
All included: Gateway, power supply, ethernet cable, sensors, batteries, software and 3 months subscription.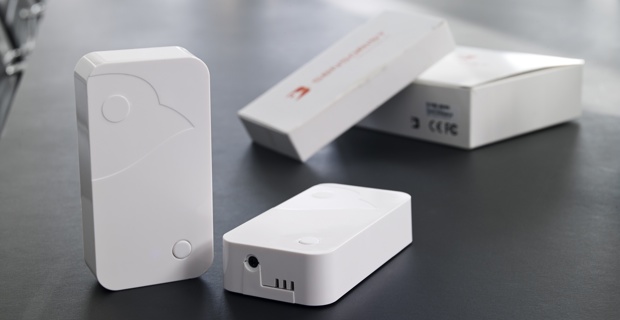 Extendable
With the sensor mini-jack extension, both I2C and analogue, and with our flexible cloud solution, we can quickly build custom solutions for your needs even at low volume.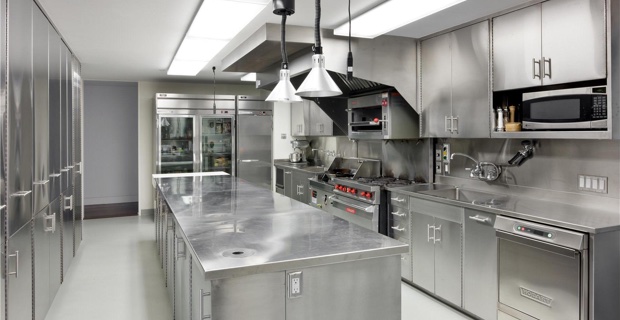 Cases
Our systems are designed with modularity and flexibility in mind. Our technology can be adapted to customer needs at a quick pace. See some of our cases.